Description
Natural, medication-free healing – The Thermotex Neck Far Infrared Heating Pad
The Thermotex Neck Far Infrared Heating Pad is an incredibly versatile natural pain remedy designed specifically to fit your neck.
With deep and penetrating heat it will temporarily but effectively relieve you of pain from injury or chronic ailments.  Designed to relieve pain and inflammation with far infrared heat, penetrating 10x deeper to increase blood flow to the neck area.
And unlike a bath (as wonderfully healing as that is), the Thermotex Platinum Heating Pad is portable; you can use it at home, in the office, and on vacation. Relief does not need to be stationary!
Here are some, but not all, of the conditions the Thermotex Platinum can treat:
Muscle pain and stiffness
Joint pain associated with arthritis
Muscle spasms
Sprains & strains
Inflammation
It helps improve
Muscle pain and stiffness
Joint pain associated with arthritis
Muscle spasms
Sprains & strains
Inflammation


How does the Thermotex neck Far Infrared Heating Pad work?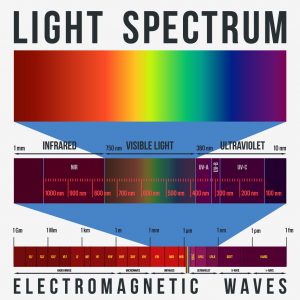 Through the absorption of infrared thermal energy, your body's tissues are safely and gently heated increasing blood flow within the treated area. Your body's natural response to this increased temperature is to try to maintain a condition of homeostasis—a balanced environment or state of equilibrium throughout the body. To do this, your body responds with a rapid increase in blood flow to the area.
Reliance on expensive and possibly harmful pain medications is unnecessary. Your body can sigh with joy as it experiences natural pain relief from the simple healing powers of heat.
Thermotex infrared operates at temperatures of between 40°C – 45°C, versus heating pads that are often in excess of 55°C.  The Thermotex Platinum Heating Pad will not burn or dehydrate your skin. Read more about how infrared therapy works.
Thermotex Neck Far Infrared Heating Pad
Effective and non-invasive, drug-free pain relief
Manufacturer warranty: one year on parts and labor
Sorry, the Thermotex Neck Infrared heating pad is not eligible for discount coupons
FDA & Health Canada Medical Device Registration
All products use 110/120 volt for North American use only
More Information About Thermotex Infrared
For how long may I apply the pad?
The newest THERMOTEX™ Infrared Therapy System uses a simple on or off switch. If the surface feels too warm put a cotton towel between the body and the THERMOTEX™. The infrared heat penetrations will still be effective.
Recommended treatment time is a minimum of 30 – 45 minutes per  session. When your THERMOTEX™ is at room temperature, it will take approximately 10 minutes before you will feel the heat, and for your pad to provide infrared therapy.
see graphical thermographs showing the effectiveness of Thermotex Infrared Heating Pads
Thermography is used to measure the radiation of heat. In the pictures shown in the above link you will see that the initial state of the injured area in each case is showing colder than the surrounding tissue. This is because of the lack of blood flow in that injured area. As the injury is treated and the pain relieved by increasing blood flow, the temperature of the injured area returns to normal.
Contraindications
Infrared therapy is contraindicated if you are pregnant, if you  are Hemophiliac, if you have lupus, MS, or over a pacemaker. If you have metal implants please check with your doctor before using over the implant.
Shipping information
Thermotex Foot Infrared Heating Pad ships to you directly by air from the manufacturer and may not arrive in the same package or at the same time as other products you order from Pain Relief Essentials.