Far Infrared Heat Therapy Systems From Pain Relief Essentials
Scientifically proven Far Infrared Heat Therapy (also known as FIR, Infrared, Infrared Ray, and sometimes Light Therapy) offers a deep penetrating therapeutic heat for sore and aching muscles and joints. FIR heat therapy is one of the easiest to use and natural home remedy for pain relief.
At Pain Relief Essentials we carry both the FDA cleared Thermotex™ Far Infrared Heating Pads and our own FDA cleared cordless far infrared heat therapy systems.
FDA Cleared Far Infrared Heat Therapy Systems at Pain Relief Essentials
Battery operated and easily portable, our Cordless Far Infrared (FIR) Heat Therapy is fantastic for sports injuries and personal therapeutic application.
The FIR Heat Therapy Systems provide infrared heat to different areas of the patient's body. The systems consist of an outer application cover with adjustable pads that enclose the infrared heating elements to treat different areas of the body. The pad's covers are fabricated of nylon and cotton blend. Velcro fasteners on the cover allow for adjusting the cover and pads for optimum contact to the patient's body areas.
Uses a powerful Li-Polymer battery pack (included)
AC adapter is included
Uses very thin and flexible super conductive heating elements
Therapeutic Temperature Range of 40 ~ 45 *C
Approximate Skin Temperature 41 ~ 42 *C
Heats up quickly with low power consumption
Time to Therapeutic Temperature Range is 5 minutes
Time to Maximum Temperature 10 Minutes
Treat injuries and relieve pain –  use it for arthritis pain, sports injury recovery, rheumatism, and other chronic pain
High and low settings
Recommended Treatment Time 30 – 45 minutes
Far Infrared Heat Therapy Indications for Use
The FIR Heat Therapy Systems are indicated for the temporary relief of minor muscle and joint pain and stiffness; the temporary relief of joint pain associated with arthritis, muscle spasms, minor strains and sprains and minor muscular back pain; muscular relaxation; and the temporary increase of local circulation where applied.
Far Infrared Heat Therapy Conformity Standards
The manufacturer has evaluated the subject device by lab testing according to the following standards:
lEG 60601-1, Medical Electrical Equipment – Part 1: General Requirements for Safety, 1988+A1:1991+A2:1995
lEO 60601-1-2, Medical electrical equipment – Part 1-2: General requirements for basic safety and essential performance – Collateral standard: Electromagnetic compatibility – Requirements and tests, 2007
ISO 10993-1, Biological evaluation of medical devices — Part 1: Evaluation and testing within a risk management process, 2009
ISO 10993-5, Biological evaluation of medical devices – PartS5: Tests for In Vitro cytotoxicity, 2009
ISO 10993-10, Biological evaluation of medical devices – Part 10: Tests for irritation and delayed-type hypersensitivity, 2002+A1 :2006
Articles on Far Infrared Heat Therapy
Join our email club or facebook page to receive notice about upcoming articles on using far infrared heat therapy.  Included will be using FIR for pain relief, in combination with electrical muscle stimulation (EMS, NMES) and the science behind far infrared heat therapy and how it works.
Infrared Pain Relief
Experiencing pain relief through the use of far infrared heat therapy is simple and fast.
Combining Infrared Therapy with Electrical Muscle Stimulation
Using far infrared heat therapy in tandem with electrical muscle stimulation can improve the results of both systems so that you will experience the best pain relief that is non-invasive and drug-free.
How FIR Therapy Works
Learn about how far infrared heat therapy works to bring you pain relief and comfort.
The Science Behind FIR Therapy
Explore the science behind far infrared heat therapy.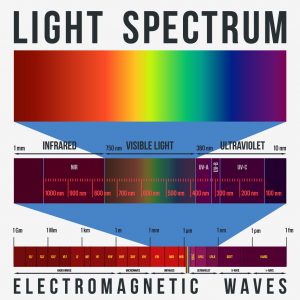 Pain Relief Brands of Products Available