Before we talk about us, let's talk about you.
You likely came to this website because you are feeling some type of pain.  We suspect that it may have been bothering you for some time now, and we can understand why you would want it to either go away or at least be less intrusive.
Where we started
We've been helping people like you find pain relief online since 2006, and prior to that you might have found us and our families at your local home show or fair demonstrating electrical muscle stimulators. We still do the occasional show but most of the time we're focused on providing you with new information and techniques here at PainReliefEssentials.com.
Personal Experiences
Over the years we've been looking for the best ways to mitigate pain  – as a group we are pretty active in the outdoors and have suffered our fair share of sprains, impacts, and other trauma.  We've also had our share of repetitive motion injuries including Sciatica, wrist issues, sore backs, cramping, and more conditions than we like to remember. This led us to search for pain relief through many of the traditional manners including medication.  Wow, we've learned that can that be detrimental to long term health!
In the long run we found that we really like alternative pain relief like you can get with electrical muscle stimulation or TENS, as well as eating a diet that is geared to lower inflammation and getting regular exercise.
Ongoing Commitment
At PainReliefEssentials.com we are continuing our search for new alternative pain relief methods, and look forward to sharing our discoveries with you!  We invite you to invite your friends and family to join us and encourage you to check back with us often.
Pain Relief Essentials
More about PainReliefEssentials.com
A division of Northwest Essentials, Inc., PainReliefEssentials.com is dedicated to pain management, personal care, and healthy living. Serving the public as a retailer of healthy living and personal care products including pain relieving medical devices and supplies, Pain Relief Essentials and Northwest Essentials is also a wholesale distributor of pain relief products and healthy home products.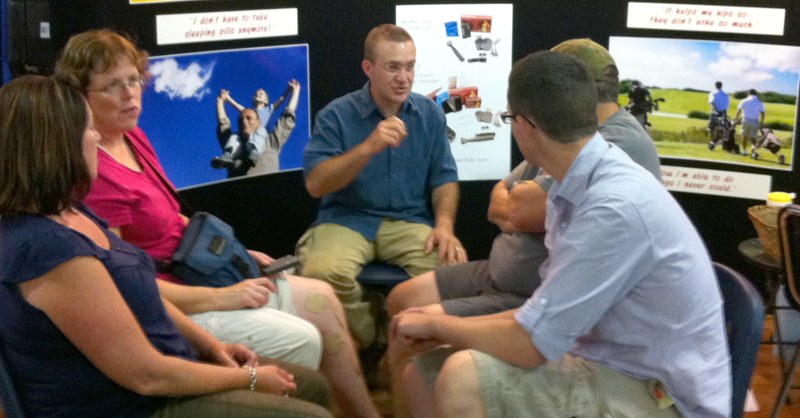 Member, International Association for the Study of Pain (IASP®)